Millennium Forests: Mobile Exhibitions
The mobile exhibition was in an eye-catching trailer with a vibrant forest scene on the exterior.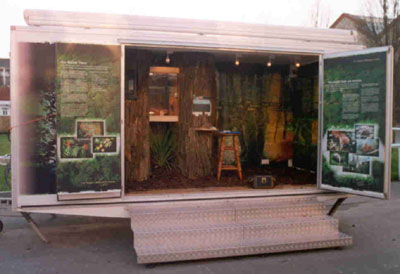 The interior of the exhibition contained an audio-visual unit which showed a video on native woodlands. The project website was available to view on a computer. Both these units were housed in native tree trunks. The display cabinet, between the two tree trunks, was used to display timber exhibitions produced by woodturners and other craftsmen.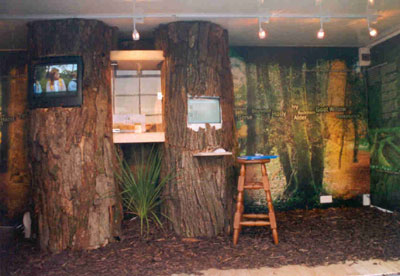 This photo shows one of the information panels inside the exhibition. The panel gave details on the location of the 16 Millennium Forest sites, sustainable forest management and trees in history and culture.