The Millennium Forests : School Program (2000-2002)
Corliss National School, Killeshandra, Co. Cavan:
Gwen visited Corliss National School on the 20th of February, 2001. The pupils in this school know all about their local environment and were doing some great bird spotting out through their windows. They really enjoyed looking at the video and knew all about the animals they saw on it. They have also planted their own Millennium trees at the back of their school. I think they should be really proud of themselves for planting so many trees.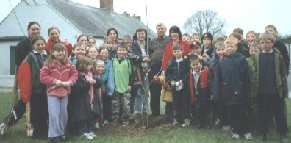 One of the pupils, Caroline Crotty, drew some lovely pictures of the animals she saw in the video and as you can see, she is a very good artist. I think the pictures are nearly as good as the ones the artist in the video drew!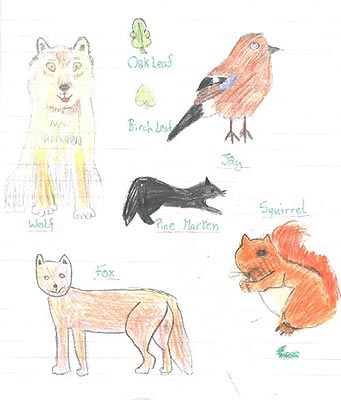 Back to school list