The Millennium Forests : School Program (2000-2002)
Drim National School, Co. Galway :
Orla visited Drim National School, Ballinakill, on the 3rd of November 2000. They went for a walk in the nearby Millennium Forest site, Derrygill, where they collected acorns to plant. The school is really interested in nature and the older classes did a brillant project on the different trees in Ireland.
May 2001 - Would you believe all the acorns grew !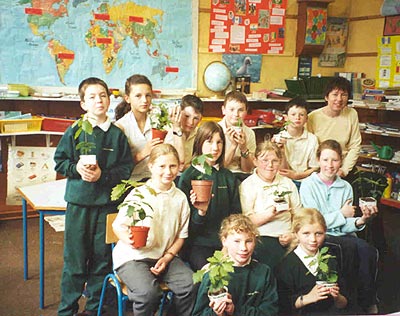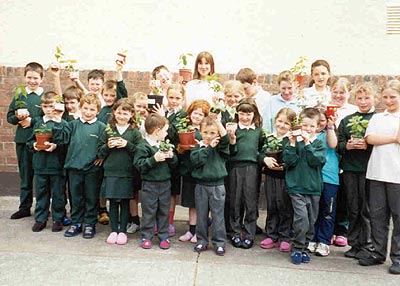 Back to school list