The Millennium Forests : School Program (2000-2002)
Mercy Primary School, Cappoquin, Co. Waterford:
Orla had a lovely day visiting all the classes in the Mercy Primary School, Cappoquin on the 21st of November 2000. When she returned in May 2001, there were alot of oak trees growing. Some of the pupils didn't have enough space at home to plant an oak tree so Orla planted them in one of the Millennium Forest sites.
The junior and senior infants kept one oak tree to plant in the grounds of their new school.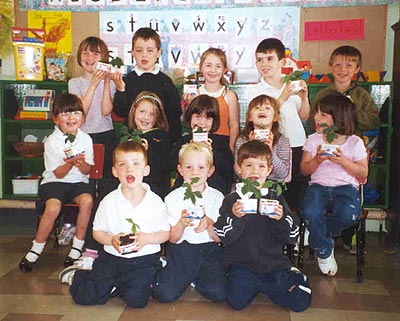 The girls in first and second class grew some lovely oak trees.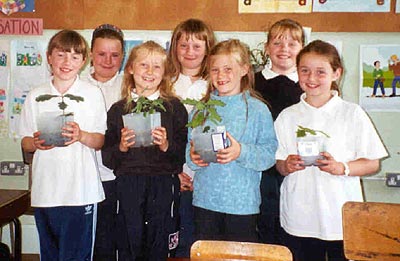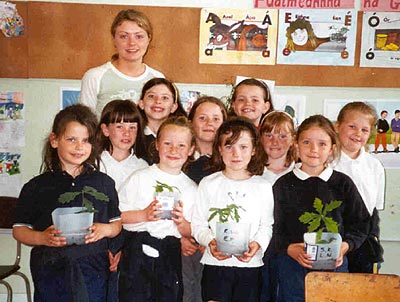 Back to school list